acv is the expert for wireless charging
Wireless charging is the solution of the future and it is already in use in combination with mobile phones on charging stations as well as in the car. Forget about tangled up cables or plugs. The mobile phone is simple placed in the charging location and automatically charges – a highly convenient solution!
We are inducting charging solution pioneers in the field of mobile telephony in cars. Along with the products we market under our own brand – Inbay – in the aftermarket sector, we are also partners for the development of vehicle specific wireless charging solutions in compliance with OEM standards.
The Wireless Power Consortium has certified our solutions based on the Qi Standard. Samsung is one of the enterprises that uses the Qi Standard and Apple (iPhone 8 and iPhone X) adopted its use in 2017.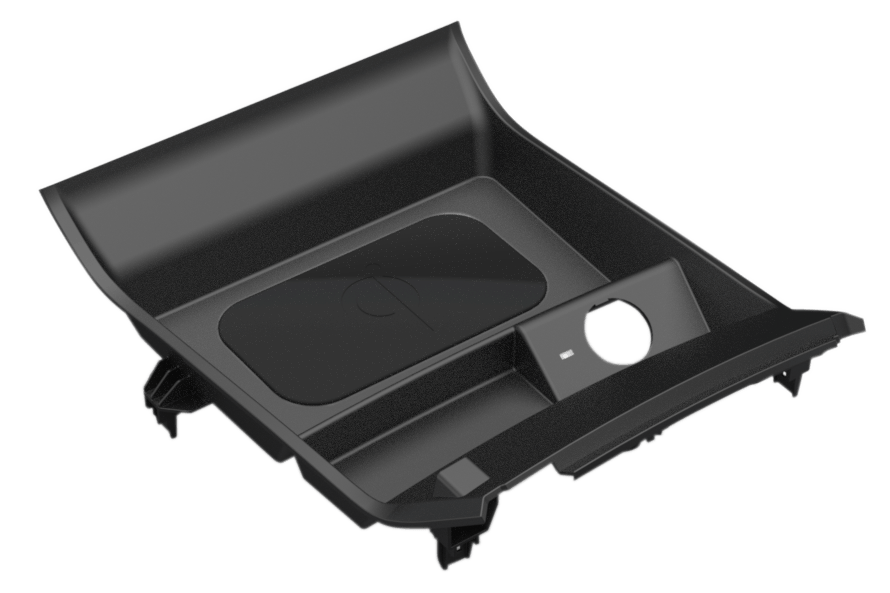 Wireless charging according to the OEM standard
If you are looking for inductive charging solutions in compliance with the OEM standard, we are the partners you want to work with.
Thanks to our equipment as a first equipment manufacturer of car hifi equipment, we are very familiar with the demands of the automotive sector. In conjunction with our custom product development, we will handle all required project steps all the way up to series production. Not only is our premium quality a defining factor, our qualified project management also ensures that we can complete the development of products in record times. Hence, you will be able to accommodate the market requirements and your customers' demands in just a few months. We will be pleased to give you insights into the possibilities of inductive charging and will implement your desired solution – quickly, flexibly and "engineered in Germany".
Wireless charging for the aftermarket
Inbay is our house brand for inductive mobile phone car charging aftermarket products. Our focus is on vehicle specific upgrade kits the consumer or specialty retailers install into the vehicle.
Before being marketed as Inbay solutions, these products pass through our traditional product development cycle: From object scanning of the interior of the car to design, prototype manufacturing and series production. Besides our vehicle specific solutions, we offer two universal products (charging mat and vent holder).
Examples of inductive charging solutions