In recent years, user demands have changed a lot when it comes to cars. In "the old days" we virtually had to guess where obstacles behind the vehicle might be. Today, we deploy refined and sometimes complex camera systems. This has improved driving safety and has radically changed the overall user experience.
All camera systems in our portfolio as customized by us with a cable set that meets the specific requirements of any car.
Model project:
OEM approved camera system for Ferrari
Customer:
Ferrari
Challenge:
The primary challenge arose from two of the automaker's key demands
Highest possible image quality in terms of viewing angle, night vision, reduced distortion
Development of a vehicle specific cable set, which resists the anticipated wear and tear by being installed in the engine compartment
Development:
Existing systems were reviewed and revised through the development of new concepts. New approaches produced innovative results. We looked for, developed and found solutions. The objective was to create a dedicated system and not to simply compile a solution from existing components.
Result:
Our first in-house conceived camera system concept was tested and proved to work even under the most difficult conditions, such as
Extreme heat exposure over a long period of time
Mounting position that was not optimal
Minimally invasive installation thanks to optimized cable set
Thanks to the experiences we gained and the positive feedback from the B2B segment, we were able to build a complete camera series in a very short time. We are continuously optimizing it and aligning it with our customers' demands.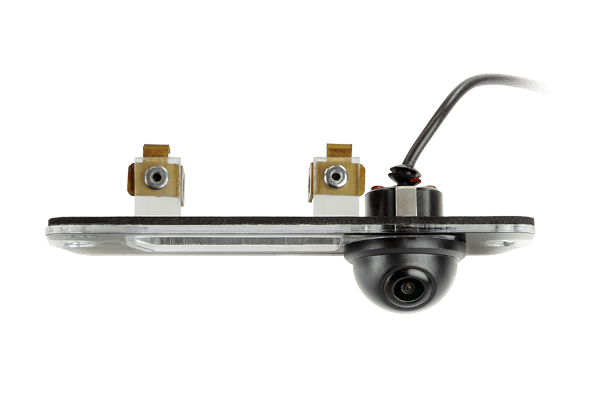 Examples of our camera systems